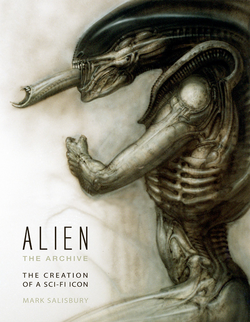 Alien: The Archive is an upcoming book written by Mark Salisbury and set to be published by Titan Books celebrating the 35th anniversary of Alien. According to the press release, the book will be the most comprehensive book ever created about the Alien franchise with new exclusive interviews with Ridley Scott and Sigourney Weaver and content that has never been released.
Ad blocker interference detected!
Wikia is a free-to-use site that makes money from advertising. We have a modified experience for viewers using ad blockers

Wikia is not accessible if you've made further modifications. Remove the custom ad blocker rule(s) and the page will load as expected.