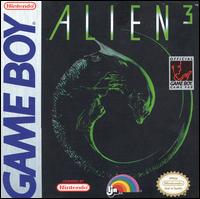 Alien 3 is a 1993 video game published by LJN for the Game Boy and based on the film of the same name.
In the game, players played as Ellen Ripley, who must escape from Fiorina "Fury" 161 by repairing the crashed EEV while battling through Runners which infested the planet.
Ad blocker interference detected!
Wikia is a free-to-use site that makes money from advertising. We have a modified experience for viewers using ad blockers

Wikia is not accessible if you've made further modifications. Remove the custom ad blocker rule(s) and the page will load as expected.