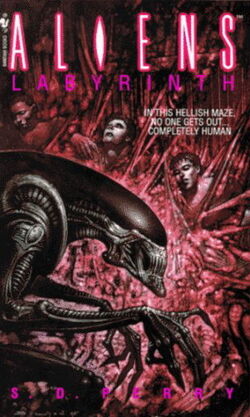 Aliens: Labyrinth is a novel written by S.D. Perry as part of the Aliens novel series. It is an adaptation of a comic of the same name made by Kilian Plunkett and Jim Woodring. It was published in March 1, 1996.
Publisher's Summary
Edit
Eager to work with the famous Doctor Paul Church, who is conducting experiments on a fascinating alien species, Colonel Doctor Tony Crespi and Lieutenant Sharon McGuinnes uncover a shocking truth at the space station Innominata.
Ad blocker interference detected!
Wikia is a free-to-use site that makes money from advertising. We have a modified experience for viewers using ad blockers

Wikia is not accessible if you've made further modifications. Remove the custom ad blocker rule(s) and the page will load as expected.