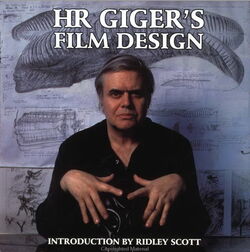 H. R. Giger's Film Design is book that was published in November 11, 1996. The book included each and every film and video project H. R. Giger has worked on since his earliest efforts in 16mm through to his remarkable designs for Alien 3 and Species. It also includes over 200 striking reproductions, most in full color, many of which have never been published.
Ad blocker interference detected!
Wikia is a free-to-use site that makes money from advertising. We have a modified experience for viewers using ad blockers

Wikia is not accessible if you've made further modifications. Remove the custom ad blocker rule(s) and the page will load as expected.