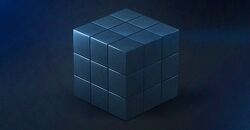 The Weyland Modular Computing Device (WMCD) is a device invented by Weyland Corp in 2024 and was perfected in 2073. The WMCD can provide audio, visual and kinesthetic enhancement to any room, anywhere. The WMCD picks up live video feeds from a remote receiver and fills any space with the sights and sounds of that environment in real-time. The WMCD can also recreate a full-surround environment of a specific location from any point in time for academic study or personal entertainment.
Ad blocker interference detected!
Wikia is a free-to-use site that makes money from advertising. We have a modified experience for viewers using ad blockers

Wikia is not accessible if you've made further modifications. Remove the custom ad blocker rule(s) and the page will load as expected.